Free SEPTA rides for kids under 12 coming in July
SEPTA's board also approved a new fare restructuring plan, a freeze on base cash fares, and the introduction of a new three-day transit pass.
Starting in July, kids under 12 with an accompanying adult will be able to ride for free on all SEPTA transit modes.
On Thursday, SEPTA board members approved a new fare restructuring plan that also includes one free transfer with a two-hour time frame, a freeze on base cash fares, and the introduction of a new three-day transit pass.
A number of advocates pushing for more equity in public transit rejoiced over the approval.
"This proposal to permit young people to ride for free on all modes of transit is an important step forward for equity and for access to the city of Philadelphia," said City Councilmember Helen Gym, an outspoken advocate for transit equity. "This approval will cement SEPTA as a key partner in the citywide effort to end structural poverty."
Local political action committee 5th Square includes free rides for children under 12 in their Fair Fares platform. It lauded the approval as a victory.
Victory for Fair Fares! Victory for #freetransfers! Thanks to our members and volunteers who made their voices heard and contributed to this big win. Join us: https://t.co/QXmGwhQzXH https://t.co/06DCN1cjId

— 5th Square (@5thSq) June 25, 2020
SEPTA will delay the fare increases until at least 2021 and roll out both the free kids' fare and free transfer in July. Single trips using the Key card will be $2.50, and weekly and monthly transpasses will increase by $1 and $3. Weekly and monthly trailpasses on Regional Rail will increase by 6%. Fare for riders with disabilities will remain unchanged.
"As people return to work and their normal routines, safe and reliable public transportation is going to play a critical role," SEPTA board chairman Pasquale T. Deon Sr. said in a press release. "The changes in the Fare Restructuring Plan will help our riders during this difficult time and aid in the region's recovery."
SEPTA plans to introduce its new three-day convenience pass in the fall. Authority officials say it ought to benefit riders who use transit fewer than five days a week.
The board approved the new fare structure one day after the transportation authority announced that increased frequency for Regional Rail service will begin next week in preparation for Philadelphia's progression to phase green. SEPTA already revamped most of its transit service in May to prepare for phase yellow.
Officials hope the new fare structure and its stepped rollout will help the region recover and bring riders back to the system. Ridership sank as low as 12% for transit and 3% for the rail service. According to numbers from SEPTA, ridership has since increased roughly 30% to 35% for transit and for Regional Rail, about 10%.
As service returns, officials warn there may be some, but not many, disruptions due to staffing issues. Close to 70% of employees who tested positive for COVID-19 have returned to work. SEPTA spokesperson Andrew Busch reports that the authority is able to meet 90% of its scheduled transit service with no delays or disruptions.
As for Regional Rail, Busch expressed confidence "that we can operate the schedule with little disruption due to absenteeism."
"We've built the schedule in anticipation of continued uncertainty around the virus," said Busch via email. "A sudden call-out at certain times of the day could invariably lead to a delay or annulment, but we have planned as much as possible to cover absences."
The board also approved SEPTA's $1.53 billion operating budget and its $640 million capital budget for fiscal year 2021. Federal, state, and local officials agreed to fund the authority's subsidies, totaling about $1.6 billion. However, it's still unclear if they'll be able to actually pay the total amount in the months ahead. SEPTA is already set to receive $643 million from the $25 billion in federal relief issued to transit agencies back in April.
"All of those entities have been hit very hard with their own budget during this pandemic," said SEPTA General Manager Leslie Richards.
The Pennsylvania Turnpike Commission and PennDOT recently notified SEPTA that a $112.5 million payment due in July will come late because of funding losses caused by the pandemic. That means SEPTA's capital budget will be $44.5 million at the start of the fiscal year, but officials plan to move ahead with planned projects.
"If needed, adjustments will be made," said Busch. "But our intention is to move forward with all of the projects."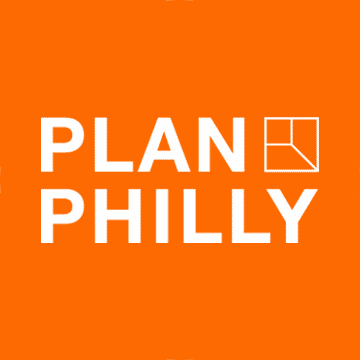 WHYY is your source for fact-based, in-depth journalism and information. As a nonprofit organization, we rely on financial support from readers like you. Please give today.