Feds allege Councilmember Bobby Henon punished Verizon to help campaign donor
On the sixth day of the Dougherty-Henon federal corruption trial, testimony centered on allegations that Councilmember Bobby Henon abused his power to help a donor.
When City Councilmember Bobby Henon scheduled a council hearing about Verizon's buildout of its Fios network in April 2016, one of the city's top technology officials thought it made no sense.
In an email, Steve Robertson, chief of staff for the city's Office of Innovation and Technology (OIT), called the hearing "ill-advised." On a phone call with one of Henon's council staffers, he was more blunt.
"I probably would have said a hearing at that point was stupid," Robertson testified in federal court Wednesday. OIT soon became concerned that the hearing "had another purpose" related to a conflict Verizon was then having with its labor unions, he said.
Robertson was questioned by prosecutors on the sixth day of Henon's federal bribery trial. The council member allegedly held the 2016 hearing at the behest of the Communications Worker of America union, which was striking against Verizon at the time. Henon later received $13,000 in campaign donations from CWA.
Henon "made a deal" with the labor organization, Assistant U.S. Attorney Bea Witzleben said during her opening arguments last week. "CWA would give Councilman Henon a large contribution. Henon would help CWA in a private labor negotiation with Verizon."
At issue is whether Henon held the hearing because he was genuinely concerned about the pace of Verizon's construction of its citywide fiber-optic network, or whether he was merely trying to follow the playbook of a donor in exchange for their dollars.
Robertson's testimony came two years after federal prosecutors brought a sprawling 116-count indictment against Dougherty, Henon, and several members of the local electricians union. The charges have been split into two trials, with the current case focusing on the actions Henon allegedly took on behalf of Dougherty and others.
Henon is accused of taking bribes from former Philadelphia Parking Authority (PPA) chairman Joseph Ashdale, in addition to the charges related to the CWA union.
Robertson testified that Verizon had already built out 85% of the network, as required by its franchise agreement with the city, and, in spring 2016, was nearly done with the full project when Henon called for hearings.
But OIT was still several weeks away from verifying that the buildout was complete and lacked final data, he said, so the hearing felt premature to the city department. The CWA strike had further hindered data collection.
Under the franchise agreement, the strike was a valid reason for Verizon to fall behind on its obligations, Robertson said. Prosecutors say that Henon nonetheless hammered Verizon about its supposed failures, despite the lack of data.
But Henon's defense attorney Brian McMonagle noted that the council member was not alone in criticizing the telecom company during the hearing. Councilmembers Brian O'Neill and Helen Gym, along with CWA representatives and community activists, also suggested the city was allowing Verizon to neglect its obligations.
Gym said she was concerned that OIT and other city departments often "become tools of the corporations that are working on city (projects)," according to the hearing transcript.
"So it wasn't just Councilman Henon who was asking questions about delays," McMonagle said.
He also noted that similar hearings in New York had recently found that Verizon had not fulfilled all its obligations during a network buildout there.
Fundraising and favors
When the Communications Workers of America (CWA) union agreed to give Councilmember Bobby Henon a $5,000 campaign donation in 2015, it had required some explanations to the union board.
As CWA Local 13000 President Jim Gardler explained to Henon, that large a donation might lead another board member from Western Pennsylvania to wonder if he could arrange a similar contribution to one of his own elected officials. But Gardler was ready for that question.
"When he comes to me asking for money for a city council guy out in Pittsburgh, I'm gonna say, 'All right, what's that guy gonna do for us? Because I know what I can get Bobby to do for us,'" Gardler told Henon on wiretapped phone call in October 2015.
What Henon was doing for Gardler was scheduling a hearing on Verizon's Fios buildout in Philadelphia, as the two men discussed in that phone call and others played in federal court Wednesday afternoon. CWA was in difficult contract negotiations with the telecommunications giant and wanted Henon to make the company uncomfortable.
"Have them come in and answer questions in a public hearing," Gardler urged Henon. "Make 'em sweat a little bit. I think it helps us a bit."
Henon is charged with taking bribes from CWA, union boss John Dougherty, and union leader Joseph Ashdale in exchange for performing certain official actions, like holding the hearing. Prosecutors say Henon acted as their personal councilman on retainer, while his defense attorney maintains Henon was performing legitimate constituent services for union workers and other residents in his council district, and never took bribes.
The alleged bribe from Dougherty was an ongoing salary from a union job Henon had for years before being elected to council in 2011. By contrast, the calls with Gardler show Henon soliciting the CWA for a series of individual contributions while almost simultaneously asking Gardler what he could do for him.
In a call to Gardler in September 2015, Henon announces, "This is a political call," and asks for a $10,000 contribution. When Gardler laughs, Henon says, "See if you can get $5,000," and says he's going to hang up and call right back.
After calling back, Henon shifts to strategy and discusses an upcoming meeting with a Verizon executive. He asks Gardler, "Should I just listen, or is there anything that I should be saying?"
Gardler responds by telling Henon not to argue with the executive, but to instead schedule a hearing about supposed problems with Verizon's installation of Fios cables across Philadelphia.
"They hate negative attention, any negative attention that they get as a result of something they f**** up. They'll go crazy," Gardler says.
On another call in November, near the end of that council term, Henon tells Gardler he can schedule a hearing in December, "use that as leverage" against Verizon, then cancel the hearing and schedule a new one the following year.
Gardler assents, saying, "Let's try and do something this year… I want to put the pressure on them to feel a little bit of heat here."
Later Henon asks Gardler for guidance about what to ask the Verizon executive. "I don't know what the f*** to say at this meeting," he tells Gardler.
Henon and Gardler have a final planning call shortly before the hearing finally takes place in April 2016. Henon tells Gardler where to sit during the hearing and who else will speak, and Gardler describes his plan to bring in union picketers in custom-made anti-Verizon shirts to fill the council chambers.
Henon notes that technically the hearing is about the Fios buildout, not CWA's labor issues. But he also says, "You can talk about the contract stuff however you see fit."
"I don't care if you get 100 people, have them all come in with signs, fill the upstairs, fill the downstairs, it doesn't matter," Henon says. "Just do it. Do your thing, man."
Testimony will resume Thursday morning with additional questioning of FBI agent Jason Blake about the recorded phone calls and other evidence. Prosecutor Bea Witzleben said she also planned to play for jurors the entire three-hour recording of the 2016 council hearing on the Verizon buildout.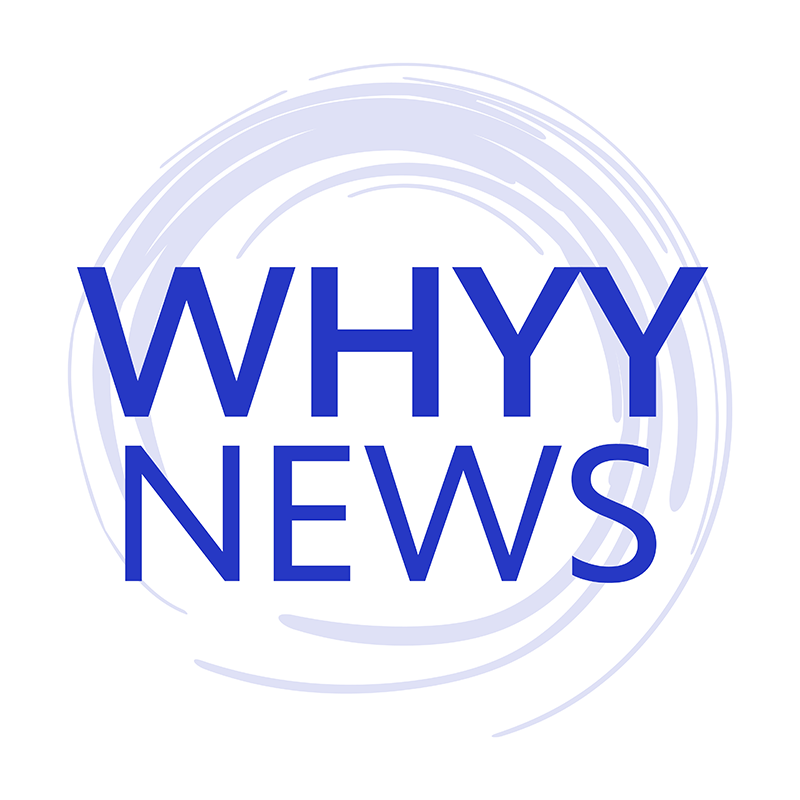 Get daily updates from WHYY News!
WHYY is your source for fact-based, in-depth journalism and information. As a nonprofit organization, we rely on financial support from readers like you. Please give today.