Federal lawsuit accuses Chester Twp., police of civil rights violations in arrests of Black residents for loitering
Filed in federal court, the lawsuit says the 2019 arrests of seven people for loitering outside their homes violates 1st, 4th, and 14th Amendment rights.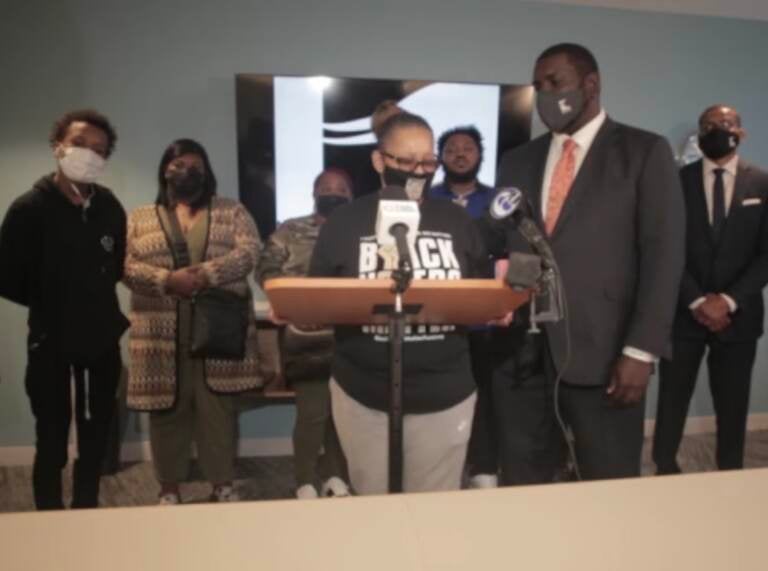 Chester Township resident Rachel Briggs was prepared to speak on behalf of her family and others at a Wednesday press conference in Philadelphia, but tears cut her remarks short.
"Today, we start the second lane of our journey to justice. We cannot allow our police to terrorize us in the name of law enforcement," an emotional Briggs said before stepping away from the microphone.
On Wednesday, Philadelphia-based law firm Mincey Fitzpatrick Ross filed a federal civil rights lawsuit on behalf of seven clients from different families — Briggs and six others, including a minor — that alleges Chester Township, the Chester Township Police Department, and individual police officers violated their constitutional rights under the First, Fourth, and Fourteenth Amendments in 2019 by arresting them for loitering outside their own homes.
Some members of the Briggs family were arrested twice. One Chester Township officer, Pasquale Storace, can be seen in separate videos of the incidents.
The suit says police never inquired about the reason the individuals were at the Chester Township locations.
"At that time, we promised that we would defend the family and investigate this incident and hold those responsible to account," attorney Thomas Fitzpatrick said Wednesday. "Since that time, we have secured the withdrawal of all criminal charges brought against the family, and we have learned that the abuse of residents in that community is both systemic and pervasive."
WHYY News reached out to the township and its legal representatives, but they did not immediately respond Wednesday to a request for comment.
Members of the Briggs family were arrested Oct. 3-4, 2019. Less than two weeks earlier, on Sept. 21, the lawsuit says, Brandon Alvin was arrested for loitering in front of his home and assaulted by police as his family watched.
Alvin's cousin Ed Baldwin, who lives next door, also was arrested while observing what was happening to Alvin.
"They took Mr. Baldwin into custody, because I guess he wasn't moving fast enough for them. So it's not just one targeted family, but this is happening to Black people in Chester Township, all over the township, and for this to happen three times in 10 days with the same officer, it's what leads us to believe that this is pervasive," Fitzpatrick said.
In 2019, the team of attorneys called on Pennsylvania Attorney General Josh Shapiro to step in.
The lawsuit filed Wednesday in U.S. District Court in Philadelphia, seeks both punitive and compensatory damages and says that Chester Township's loitering statute is being used to generate municipal revenue and target Black community members.
At the press conference, Fitzpatrick delivered a searing indictment of what he contended is an unconstitutional statute.
"Imagine a local law that allows the police to exercise discriminatory treatment, harass residents, beat them, abuse them, arrest them, and charge them criminally for standing outside of their own homes," Fitzpatrick said.
Chester Township, which shares a school district with the neighboring City of Chester, is home to roughly 4,000 people. Its population is predominantly Black.
In 1990, both Chester Township and the City of Chester enacted loitering ordinances with similar language, according to the law firm's managing partner, Kevin Mincey.
"Chester City had their loitering statute challenged back in 2003, ruled unconstitutional in 2012. There have been no significant alterations or amendments to [the] Chester Township loitering statute really since it's been enacted," Mincey said. "So we know that the statute is unconstitutional because it's overly vague. And we obviously have seen from the instance here that the officers are executing that in a discriminatory manner."
Though the firm said it expects to hear from more township residents as news of the lawsuit spreads to the community.
"We expect a vigorous fight from Chester Township, but we feel very confident in where we stand on the law," Mincey said. "Our investigation has been thorough, and we look forward to vigorously prosecuting those who are responsible."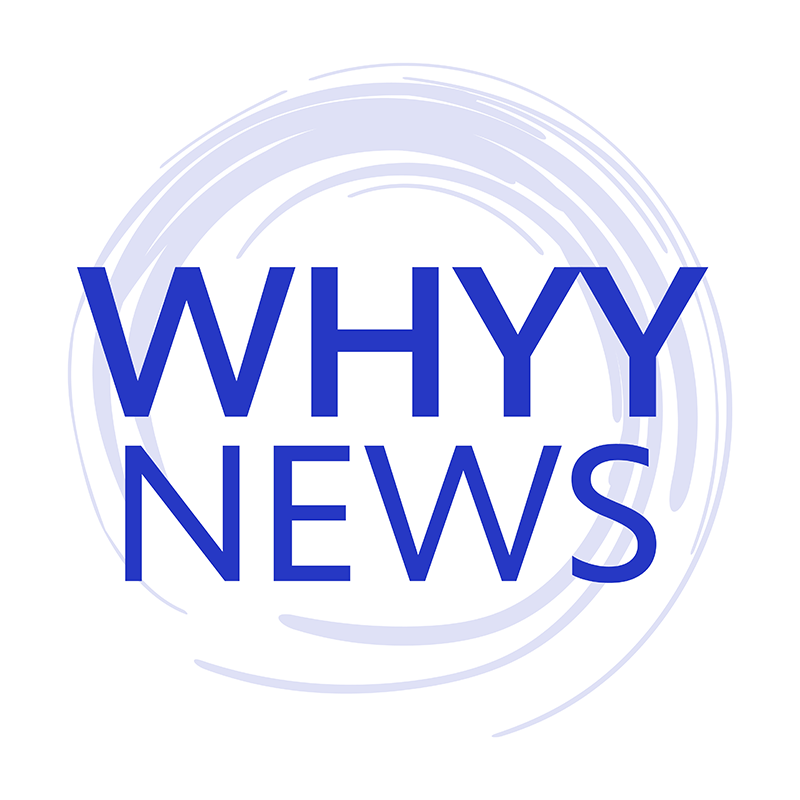 Get daily updates from WHYY News!
WHYY is your source for fact-based, in-depth journalism and information. As a nonprofit organization, we rely on financial support from readers like you. Please give today.