Family Court redevelopment to balance hospitality use with historic fabric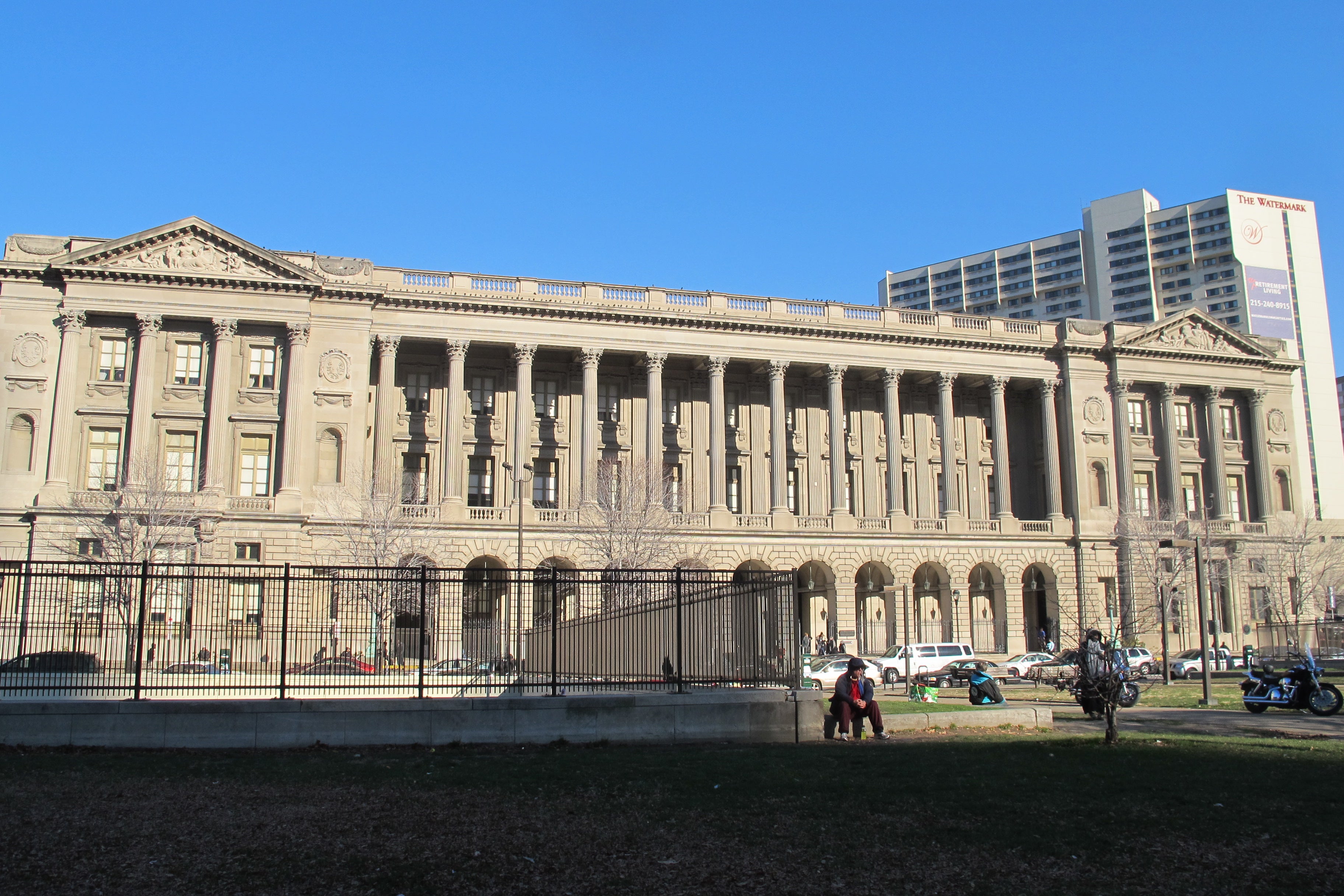 The Family Court Building's days as a court are waning, and a process is underway to select a developer to convert the historic property at 1801 Vine Street into a hotel.
After an Request For Qualifications (RFQ) process last year, five development teams were selected to submit proposals for the property's reuse in a process being overseen by the Philadelphia Industrial Development Corporation (PIDC). The five teams are: HRI Properties, Dranoff Properties, Peebles, P&A Associates, and Logan Square Holdings. Proposals are due July 10 and will be evaluated by a selection committee comprised of representatives from city agencies.
"The responses to the RFQ were overwhelmingly hospitality related and that seemed aligned well with the city's goal to have the new use be a vibrant one," said Tom Dalfo, Senior Vice President of PIDC.
The pre-qualified developers are being asked to consider turning the building's upper floors into a hotel, find creative ways to retain public access to areas of the ground floor's historically designated interiors, and must achieve a minimum sustainability threshold of a LEED Silver rating.
The building is listed in the Philadelphia Register of Historic Places, and developers are being discouraged from proposing any additions to the historic building. Dalfo said that any addition would have to be proposed as an alternate to a more sensitive redevelopment scheme and be accompanied by very thoughtful justifications.
Preservation advocates feared that a tower addition (permitted under current zoning) to the Family Court Building would ruin the relationship of the Family Court to its elder Logan Square sibling, the Free Library Parkway Central Branch.
"We are trying strike a balance between getting the property redeveloped and preserving it in amber," Dalfo said, adding that there are few precedents locally for a reuse project that includes historically designated interior features.
In an effort to clarify historic preservation concerns, PIDC hired John Milner Architects to conduct a detailed study of the building last year, which produced new floor plans, more complete building documentation, and catalogue of historic objects and fixtures (such as brass torchiers, a flag stand, and reception desk) that must stay in the building (though they may be relocated within the building).
Additionally developers are being asked to consider some kind of conservation treatment plan for the interior's 37 historically designated WPA murals.
A nomination for listing in the National Register of Historic Places is in the works so that the building can take advantage of the Federal Rehabilitaiton Investment Tax Credit.