DRPA Update: New "zipper" for Ben Franklin; New commissioners for Wolf; Nothing new for Franklin Square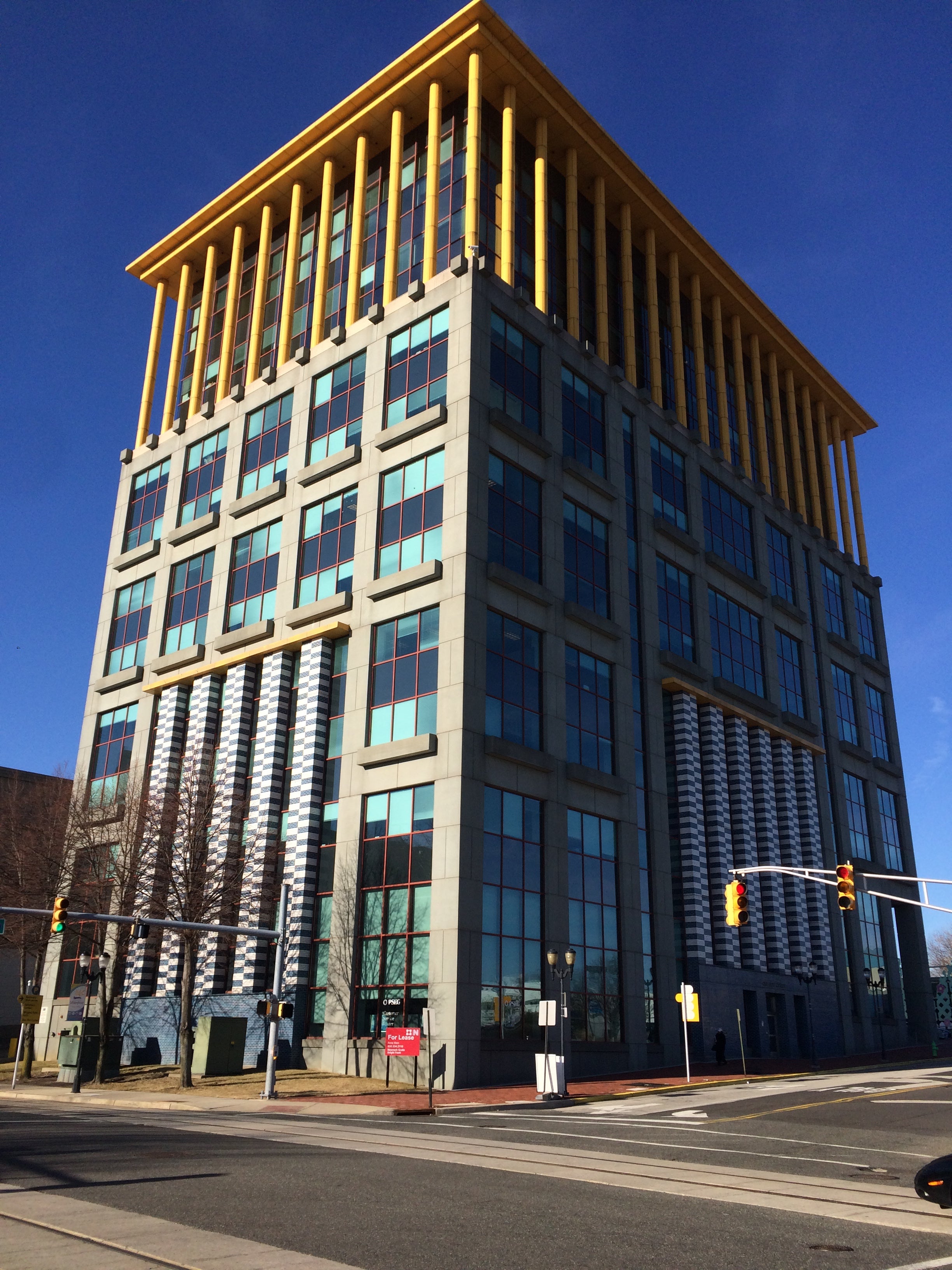 There was a changing of the guard at today's Delaware River Port Authority as Governor Tom Wolf's five new appointees were sworn in, including new DRPA Chairman Ryan Boyer. Boyer takes over from Pennsylvania Auditor General Eugene DePasquale, who effectively served as interim chairman between Boyer and the last chairman, Tom Corbett appointee William Sasso.
In addition to Boyer, a business manager for Laborer's district council for Philadelphia and Vicinity, Wolf also appointed Veolia North America vice president Elinor Haider, Yeadon Borough Mayor Rohan K. Hepkins, real estate developer Marian Moskowitz, and Global Institute for Strategic Investment chairman Whitney White.
One of the first official duties of the new commissioners was to authorize and approve the purchase of a new "zipper" for the Benjamin Franklin Bridge, a somewhat ironic investment given that the bridge's namesake was a famed nudist who lived long before the zipper's invention.
The current zipper – the moveable steel reactive tension barrier wall system that allows DRPA to adjust the bridges' lanes based on traffic needs – is fifteen years old. The Board authorized up to $7,375,700 over five years to replace the barrier wall and the machine that moves it. The new zipper will be identical to the one installed on the Walt Whitman Bridge during its $128 million redecking in 2010. DRPA officials said the new barrier will be safer and easier to operate than the current system.
PATCO REHABS AND… REOPENINGS?
PATCO riders have been frustrated by delays to the massive, $194 million project to refurbish half of the PATCO train car fleet. The first rehabbed cars were originally scheduled to hit the tracks last year. PATCO officials had recently hoped that they would debut in February but those estimates also proved to be too optimistic.
The first eight cars have been delivered from the Rochester, NY based contractor and are now being tested at PATCO's Lindenwold facility. After testing, which DRPA says will finish "soon", those cars will start customer service on nights and weekends before being shifted to rush-hour service once additional refurbished cars are delivered. Another three cars are set to be delivered to Lindenwold for testing in the near future. According to Chief Engineer Mike Venuto, responsibility for the delays can be attributed solely to the rebuilder, Alstom Transport, Inc.
DRPA CEO John Hanson also updated the board on the status of a report studying the feasibility of reopening Franklin Square station. As the Inquirer reported earlier in the week, refurbishing the station to make it usable would cost an estimated $18.4 million and would be use by just 1,300 daily riders, most of whom currently use the 8th and Market station.
This feasibility study was based on and updated previous studies conducted in 2003 and 2009. The 2009 study estimated the reopening would cost $14 million.
The ridership study actually goes so far as to predict an overall decrease in PATCO ridership if the "ghost" station was reopened. According to the report, the "preliminary forecasting results … indicate a slight reduction in overall PATCO ridership in both 2015 and 2035."
Hanson called the study "an important milestone" in the Franklin Square project, adding that DRPA was "very excited about having the ability to consider this service enhancement for the PATCO line."
Chief Engineer Venuto said that DRPA's Operations and Maintenance Committee will hold a special meeting in the coming months to discuss the report. A time for that meeting has not yet been set.
WHYY is your source for fact-based, in-depth journalism and information. As a nonprofit organization, we rely on financial support from readers like you. Please give today.