Developers, unions fill City Council war chests ahead of 2019 elections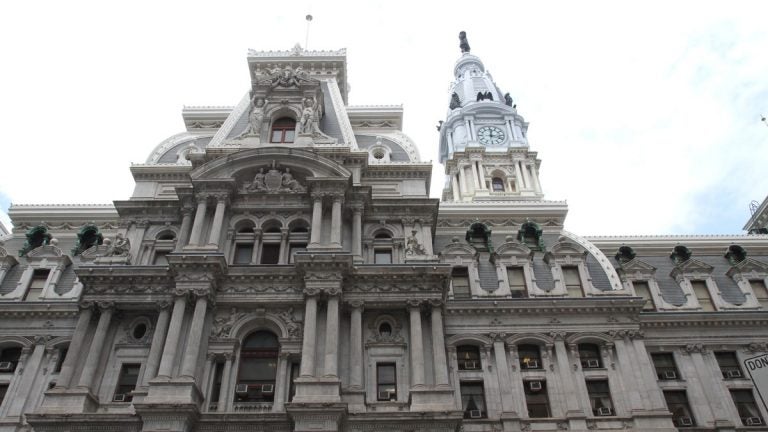 This story originally appeared on PlanPhilly.
—
Who runs Philadelphia City Council? If campaign spending is any indication, the answer is labor unions and the real estate industry.
With 2019 reelections just around the bend, campaign finance reports show that members raked in over $2.3 million in political contributions last year. Trade unions and individuals associated with the real estate industry — like developers, realtors, contractors and others — eclipsed all other interest groups combined, accounting for at least half of all 2018 contributions to council.
Public-affairs consultant Larry Ceisler, a longtime observer of council, credited the lopsided spending patterns on the stranglehold that district members have over construction in the city — sometimes referred to as "councilmanic prerogative."
"The way the government of Philadelphia is set up is that Council is very integral to the development process…a lot of [council members] consider themselves to be 'mini mayors,'" he said. "They control your life, in this government. There's so many steps in the process, zoning, permits, whatever."
Council members can also introduce legislative tweaks to the city's building code in order to create valuable work for unions. Recently, the Sheet Metal Workers union got City Council to alter the city's fire code with a regulation that will create more work for their members.
Labor union PACs — political action committees that spend money to influence elections — gave more than any other interest group.  More than two-thirds of the $923,000 donated by all political action committees came from union-affiliated groups.
Squilla, Johnson and Henon lead fundraising
The haul was not evenly distributed amongst members. Those with tight union alliances, professional fundraisers and districts with high levels of real estate activity tended to outpace their peers
Councilman Mark Squilla had the trifecta: the historical backing of the building trades, booming development in his district, which encompasses booming sections of Greater Center City and the Delaware River waterfront,  and veteran fundraiser Lindsay Perry on retainer. He raised more money than most of his colleagues.
"You work on every project that goes through your district…people who want to support you whether financially or through a vote would hope you keep your lines of communication open," said Squilla.
Asked why building trades unions and real estate developers dominate donations to Council, Squilla speculated that, "Maybe other people don't donate as much because they don't have to go through the political process a much."
Only Democrats Kenyatta Johnson and Bobby Henon raised more than Squilla. Henon raised more than any other member — $254,000 — the majority of which came from union PACs. But Council's top earners also showcased what happens when councilmembers get too close to their donors.
Henon, who represents parts of Northeast Philadelphia, was indicted just one week ago on felony corruption charges. Federal authorities alleged that he effectively sold elected position to Local 98 of the International Brotherhood of Electrical Workers and its powerful leader, John "Johnny Doc" Dougherty, who have given Henon hundreds of thousands of dollars over the year.
The indictment alleges that the councilman had weaponized city building inspectors, using stop work orders to punish union foes at Dougherty's behest. A Henon staffer did not return a call for comment.
Johnson, who leads a rapidly redeveloping district in South Philadelphia, raised $249,000. About a third of the Point Breeze member's take came from entities associated with the real estate industry, with another third coming from trade unions.
Some of the developers who donated to Johnson are also active developers in his district, like Leo Addimando, who donated $2,500 last year. The VP of the city's Building Industry Association is also the managing partner of Alterra Property, which developed the Lincoln Square complex, near Broad St and Washington Ave.
But Ceisler said these donations don't necessarily reflect a quid pro` quo arrangement. He said they are rather an expression of the extreme bureaucracy underpinning Philadelphia's development process and the central role played by district council members.
"You're not asking [Council members] to do anything they wouldn't have done normally," Ceisler explained. "But you might want to say 'can I get a process expedited.'"
Johnson recently landed in hot water for being a little too deferential to certain contributors. A childhood friend-turned-real estate investor who donated $4,600 to Johnson landed valuable city-owned lots at auction with a letter of support from the Councilman. The investor quickly flipped the lots for profit.
Johnson declined to comment for this article.
Squilla, Johnson and Council President Darrell Clarke occasionally oppose one another legislatively but the same familiar set of sources in the trade union and development world bankroll all of them. The primary difference tends to be which unions and which developers, differences determined in part by district projects.
More than two-thirds of Clarke's $66,000 in campaign fundraising last year came from unions and the development industry. Clarke has historically been at odds with Local 98, and that union didn't spend a penny on the Council President. But other local unions, like the plumbers, gas workers, and laborers gave.
Developer Eric Blumenfeld gave $1,000 to the Council President, who hosted a fundraiser inside the iconic Divine Lorraine building on North Broad Street — a property Blumenfeld redeveloped into luxury condos. Clarke, whose district covers a swath of North Philadelphia and Center City, also pulled in donations from real estate figures like Parkway Corp's Joe Zuritsky and Swanson Street Associates, a consultancy run by Ken Goldenberg, CEO of the Goldenberg Group.
Some at-large council members, who do not control a geographically-delimited district, still pulled in cash. Helen Gym and Derek Green both topped the list of strong council fundraisers.
"In the case of Helen Gym you get a email from her every day asking you for money…She always ties it to an issue that she's working on or that's very current, either at the national, state or local level," Ceisler said. "Derek is not only aggressive, but he's also sophisticated. He's not shy about fundraising or asking for money. That's the culture he comes from – the whole Marian Tasco, Dwight Evans world. He's also a lawyer at a big firm, and he's very likable."
Green says he is a reluctant fundraiser, noting that he introduced resolutions calling for public financing of local elections. But he said a large war chest is a necessity for at-large City Council candidates.
"Philadelphia is a large city with a lot of neighborhoods and in order to communicate what you've done to the entire city, you have to a means of communicating with voters throughout the city," said Green. "Unfortunately, the way to do that is through the media and other forms of information."
PACs and individuals that gave more than $250 dominated giving. Small donations — categorized as individual contributions amounting to $250 or less — accounted for just ten percent of all political contributions to Council. Republican David Oh was the only elected representative to rely on small donors for most of his campaign take.
The majority of Oh's donors were small business owners based in the Philadelphia suburbs and well over a quarter of the money raised by council last year — $815,000 — came from donors who listed mailing address outside the city.
Individuals tied to law firms and big business — like banks, investment firms or telecommunication giants, like Comcast — made up most other contributions.
Ceisler said the overall pattern was an expression of which entities worked most closely with Councilmembers — and vice versa.
"That's who gives the money. That's no secret. It's hard to get the average Joe to give money," he said. "It's people who participate in the process who give money."
Jake Blumgart contributed reporting to this article.