Delaware school in Brown v. Board of Education case to launch diversity and inclusion center
State leaders broke ground on the new Center for Diversity, Inclusion, and Social Equity at the school that became part of the landmark 1954 ruling.
A school building once used to segregate Black students will soon play a new role in educating all students in the areas of diversity, inclusion, and social equity.
The northern Delaware schoolhouse was known as Hockessin School 107C or the Hockessin Colored School in 1950, when Shirley Bulah would walk two miles to classes. As she walked, buses carrying white students who lived nearby would pass along the road. Her parents petitioned the state for similar transportation for their daughter but were rejected.
Shirley's mother, Sarah Bulah, convinced Wilmington lawyer Louis Redding to sue the state. That case was eventually combined with others in Virginia, South Carolina, and Kansas to become the landmark Brown v. Board of Education case in which the U.S. Supreme Court ruled that segregation was unconstitutional in 1954.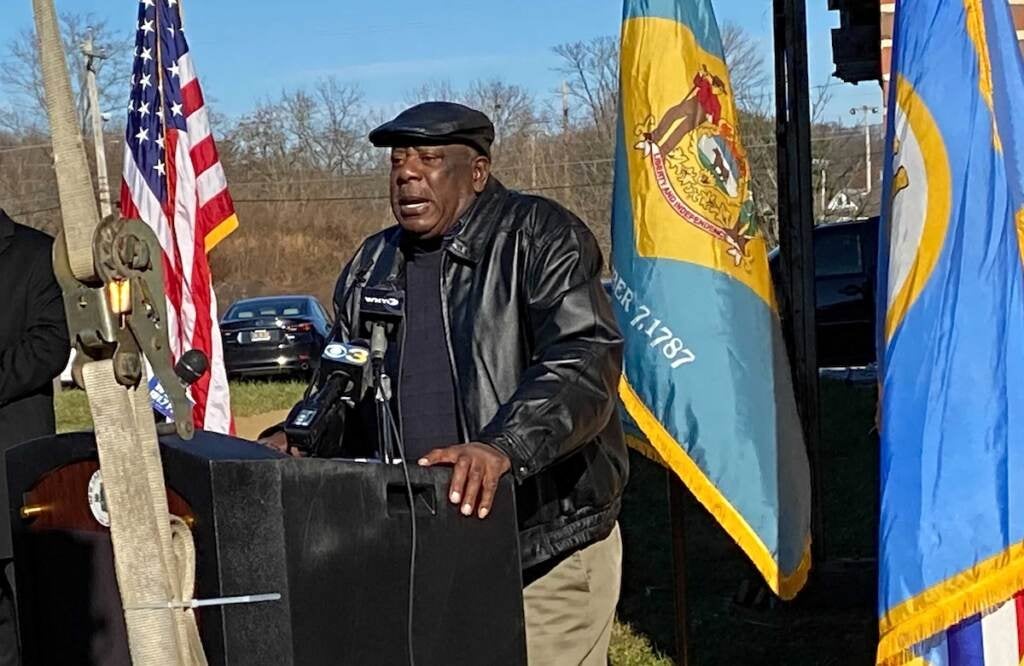 "This 107 is very important to us," said James "Sonny" Knott, who attended the school from 1937 to 1944. "I tell people when you talk about the 107, don't you forget that 'C.' That 107C. I think the 'C' is the most important part of the school, because that was what we had to deal with."
Knott recalled the conditions for students with six grades combined into a single classroom.
"We never got new books," he said. The teacher would ask someone to read page three and four of a book, but sometimes that wasn't possible. "I read three, I turned to four, and it wasn't there because you see, we never got the new books. The new books went up on the hill to the white school."
State leaders gathered with Knott and other former students Tuesday morning to break ground on a project to preserve and reimagine a new use for the building.
"We have to memorialize the history of what happened here and honor the legacy of all the students," said David Wilk, who chairs the Friends of HCS 107 group.
"We couldn't just turn it into a museum where we would have artifacts, that we would have things on the wall and people would come, and there would not be another reason for them to come back again. We had to find that heartbeat and that impact," Wilk said.
With funding from the state and other sources, the facility will be transformed into the Center for Diversity, Inclusion, and Social Equity. It will be a place to deliver "living" history lessons and host community conversations, as well as serving as a hub for innovation and collaboration.
Wilk said it will become a place for discussions of "horrible atrocities like slavery and other types of horrible human behaviors and bigotry and racism and discrimination and all of the things that we are as a society trying to improve."
"We're going to be a place where people can celebrate the inspiration of what happened here," he said. "We're going to tackle social infrastructure issues around the country [such as] affordable housing, education, health care, food security, entrepreneurship."
Wilk, who works as an assistant professor of finance at Temple University, said the Hockessin school building will also be used for diversity training workshops. The friends' group has partnered with Temple's Fox School of Business Center for Ethics, Diversity and Workplace Culture to teach organizations how to build more diverse and inclusive workplace cultures.
He hopes that the center could also become an affiliate Brown v. Board National Park Service site, a place to commemorate the Underground Railroad history of Hockessin and more over the next few years of development.
The group broke ground on the renovation project Tuesday. It hopes to have the doors open for visitors sometime next year. Knott fought back tears as he imagined joining his former classmates entering the building on that day.
"The most important part of this building is that door, that front door that we're going to march through on that day," he said. "If the Lord let me live long enough, we're going to march through on that day."
Inside the building, plans call for meeting and conference rooms, multimedia exhibits, and even a broadcast studio. The outside space will be converted into an amphitheater as well as a community garden, picnic areas, and a walking trail.
The Friends of HCS #107 includes Delaware Supreme Court Chief Justice Collins J. Seitz. Seitz's father ruled in favor of the Bulah family in the Delaware Court of Chancery in 1952. That ruling was the only case in the Brown v. Board ruling that was affirmed by the U.S. Supreme Court.
Last year, U.S. Sen. Chris Coons of Delaware joined South Carolina Sen. Jim Clyburn in sponsoring legislation that would make the Hockessin facility and other schools that were part of the Brown v. Board case into affiliates of the National Park Service. That effort called for the buildings to be used to better educate the public about the role they played in the Brown case. The nonprofit National Trust for Historic Preservation also supported the legislation.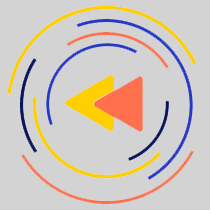 Saturdays just got more interesting.
WHYY is your source for fact-based, in-depth journalism and information. As a nonprofit organization, we rely on financial support from readers like you. Please give today.