Coronavirus update: Philly restaurants can now take in-person orders
Updated at 4:27 p.m.
–
Are you on the front lines of the coronavirus? Help us report on the pandemic.
Pennsylvania had 446 new positive COVID-19 cases Tuesday, a 0.62% increase in total cases over the previous day. Over the past seven days, the commonwealth has recorded an increase of 5,467 cases, or 8.12%.
The state has recorded 72,778 positive cases.
Statewide, Pennsylvania has a total of 5,163 deaths resulting from COVID-19. The Department of Health says this is the result of "continued work to reconcile data from various sources," and that the deaths have occurred "over the past several weeks."
Philadelphia reported 97 new positives Tuesday. The city has recorded 21,738 cases so far, and 1,243 deaths.
Philly Health Commissioner: asymptomatic people can get COVID tests and restaurants can take in-person orders
Philadelphia Health Commissioner Thomas Farley said the city is now encouraging any resident — even those without symptoms — to seek COVID-19 tests if they suspect they've been exposed to an infected person.
Previously only those with COVID-19 symptoms, in at-risk categories, or in health care fields were encouraged to get tested.
"By expanding this criteria, we hope to pick up additional cases that we're missing now that might help us as we expand our contact tracing," said Farley. He noted folks should wait seven days after their suspected exposure to get a test for an accurate diagnosis.
And starting today restaurants can fulfill in-person orders for carry-out. In-person dining is still forbidden and lines must be limited to fewer than 10 people, but Farley called the move an important first step.
"This is what I consider to be the first step towards a new normal here," said Farley.
Farley noted encouraging figures ahead of a possible move into the governor's yellow phase June 5. For the first time in weeks Philadelphia recorded new cases in the double digits at 97, which Farley cautioned may be because of reduced Memorial Day testing.
Levine urges parents to look out for symptoms in children
Pennsylvania Health Secretary Dr. Rachel Levine said Tuesday that parents should be on the lookout for symptoms of a COVID-19-related multisystem inflammatory syndrome in children, or MIS-C.
"This condition is very similar to a condition called Kawasaki's disease, another inflammatory disease that can impact children," said Levine. "Symptoms of MIS-C include persistent fever, often a high fever, rash or change in skin color, swollen lymph nodes, red eyes or conjunctivitis and abdominal pain."
MIS-C is still poorly understood, but it has sickened at least nine children in Pennsylvania — with six other cases still being examined.
"I want to emphasize that there is rather limited information about this condition, said Levine. "We do not know if it is specific to children or if it could also occur in adults. We also do not know the specific risk factors or how it is transmitted."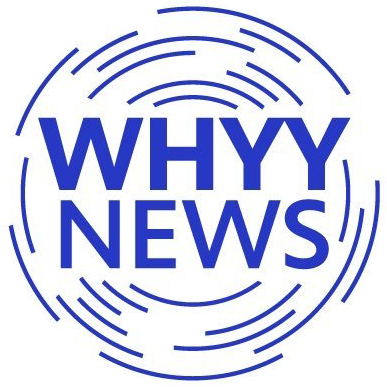 Get daily updates from WHYY News!
What happened to Pennsylvania's 50 per 100,000 opening metric?
When it came to lifting some coronavirus-related restrictions in Pennsylvania counties, the Wolf administration originally set a criteria of 50 cases per 100,000 residents over 14 days.
Hard-hit Southeastern counties remain well above that threshold, but state officials announced last week that they would move to the "yellow phase" by June 5 regardless.
Pennsylvania Health Secretary Dr. Rachel Levine said Tuesday that's because increased testing means that more cases will be picked up.
"That makes an incidence rate, such as the metric of 50 per 100,000 less useful to us as a measure of what counties can go from 'red' to 'yellow' and then go from 'yellow' to 'green,'" she said.
Gov. Tom Wolf said capacity had jumped from 50,000 tests per week at the end of April, to 80,000 last week.
Levine also said officials are looking to models and projections produced by teams at Carnegie Mellon and the Children's Hospital of Philadelphia to inform their decision making.
Montco officials petition for mail-in ballot extension following delays, sending incorrect ballots
Montgomery County officials have filed a petition with the Court of Common Pleas for a seven-day extension for voters to send mail-in ballots following delays ahead of Primary Day, June 2.
Officials had previously sent 2,000 voters the wrong ballot by accident.
Vice Chair of the County Board of Commissioners Ken Lawrence announced the details at a press briefing today.
"If this petition is approved, as long as the ballot is postmarked by June 2 and is received by voter services by June 9, then your ballot will be counted," he said. "This is identical to the standard applied to military absentee ballots. We will keep you up to date on the status of this filing."
Lawrence added voters who received a ballot with the wrong party designation have been identified and a replacement is in the mail.
Expecting possible postal delays, officials are encouraging voters to use one of five secure county drop-off locations to hand-deliver their ballots if possible.
Community College of Philadelphia will stay virtual next fall
Community College of Philadelphia president Donald Guy Generals announced the school will hold almost all of its classes online when students return in the fall.
"We are making this decision now to allow faculty adequate time to develop the best remote-learning strategies and to allow students to begin making plans for the fall semester," Generals said in a statement.
Generals held open the possibility that CCP might introduce more in-person classes later in the fall semester. But when the semester begins, courses will largely be virtual. The college did add that some lab or clinical courses may take place in person, depending on the severity of the coronavirus outbreak this fall.
CCP also said it will continue to loan laptops to students who need them to complete online schoolwork.
WHYY's Avi Wolfman-Arent contributed reporting.