City controller's report says PPA needs to tighten finances to better fund Philly schools
Rebecca Rhynhart's office released a performance audit of on-street parking expenses, to assess whether better management could increase its funding share.
City Controller Rebecca Rhynhart says the Philadelphia Parking Authority needs to tighten up its finances to better help fund the School District of Philadelphia.
Pennsylvania state law requires that the Parking Authority fork over its on-street parking revenue after expenses, with $35 million going to the city and the rest going to the school district.
Rhynhart's office released a performance audit Wednesday of the PPA's on-street parking expenses from fiscal years 2016 to 2018 to assess whether better management could increase its share of funding to the school district, as well as follow up on implementation of recommendations from a 2017 report by the state auditor general that examined financial and employment practices.
"In this time of increasing financial issues related to COVID, and also just that we need our schools to have every dollar possible, I think it's important that the Parking Authority is running in the most efficient and effective manner," said Rhynhart.
The 2017 auditor general's report found that the school district may have missed out on $77.9 million because of financial mismanagement.
Rhynhart's office found that staff for the on-street parking unit was inflated compared to other cities. For example, the report found the city of Portland, Oregon, which generates just $1 million short of the Parking Authority's $37 million, manages 14,000 metered parking space with a workforce of 111, while PPA has 15,406 spaces and 651 on-street employees.
With the help of an outside expert, the City Controller's Office also found that several PPA management positions pay more than those in other public parking agencies across the country. For example, when adjusted for cost of living PPA management is paid more than "between 83% and 88% of selected comparable positions" in Boston, Portland, and Pittsburgh.
Furthermore, PPA's executive director Scott Petri is the highest paid — $210,000, with the potential to make more $307,000 in five years — compared to other cities surveyed. Petri's salary is $16,000 more than his peer in Portland and nearly $91,000 more than Boston.
Other cities surveyed in the study include San Francisco and Houston.
While Petri is the highest paid among those surveyed, PPA's on-street employees are paid the least, nearly $44,000. Petri makes nearly five times that, and in 2019, non-union employees, with the exception of those at the two lowest pay grades, received new pay scales at which increases ranged between $10,494 and $30,464. As for the lowest pay grades, some were reduced.
The report notes that a security guard's pay could reach close to $49,000. After the pay scales were approved, however, the maximum pay was reduced to $42,230 for all future hires, while positions including directors, deputy directors, associate counsel, and internal auditors maintained salaries or received raises.
Parking Authority officials also gave 3% cost-of-living increases to most high-level, non-union employees.
The report also examined PPA's hiring practices. A random sample of 107 employees found that 23% of the employees were somehow politically connected, either holding positions — committeeperson, ward leader, or both — themselves or living with someone who did.
As for day-to-day operations, the report from Rhynhart's office says that the PPA could save money by reducing the use of manual parking enforcement, using handheld technology and patrolling on foot, and that increasing the use of license plate recognition technology "could result in reduced labor costs and improved ticketing practices." The PPA also uses different types of parking meters, and that can lead to expensive maintenance, according to the report. Implementing uniform machines "would increase the PPA's efficiency, as well as potential compliance with parking regulations."
According to the report, these current conditions come at the expense of the school district, and since the authority does not seek money from the city or the state, it is not subject to the public budget oversight that other public entities are. The board of directors is responsible for such oversight, but this is unclear in the bylaws. However, the report says, the following recommendations could lead to more efficiency and more financial assistance to the Philadelphia district's schools.
Hold off on automatic salary and cost-of-living increases to management employees.
Trim the on-street parking unit workforce through attrition and review the need for each position.
Advertise to the public open positions and fill them via a merit-based system "that considers the candidates' qualifications and experience."
Increase transparency and scrutiny of expenses with public discourse about the annual budget.
"What I hope for is that this report is a guide for them to say this is what we need to aspire to and this is what we need to do in order to maximize the money that our school district gets," said Rhynhart.
PPA officials rebuffed the controller's findings, saying that "none of the entities selected by the city controller for comparison to the PPA perform the same range of work nor are they of like size."
Some cities contract out work such as towing, booting, or ticketing, while others do not have those elements at all. In addition to the more than 15,000 metered spaces the PPA enforces, officials say, there are more than 1,700 residential permit parking zones with nearly 34,000 spaces.
Also, while the city controller's report is limited to on-street parking revenues, PPA officials pointed to an annual gross revenue of nearly $265 million.
Parking Authority officials also pointed to differences in population. Philadelphia's population is about 1.6 million. Only one other city used in the report, Houston, has a population higher than 1 million, with 2.3 million people.
"That is why we disagree with the analysis derived by the city controller from its consideration of the comparisons it has made in this report," PPA officials wrote in response. "Those comparisons amount to a classic case of comparing 'apples to oranges' and are simply not instructive."
Parking Authority officials also argue that the formula, set by the state, limits its ability to increase funding to the school district. It should be noted, however, that the formula does not set a number for the school district's portion. It simply receives the remainder of the net revenues after the payment to the city.
Still, PPA officials boast that "we have provided record contributions to both the city and the school district during the audit period without increasing ticket fines, meter rates, or other fees."
Between fiscal years 2016 and 2020, the PPA paid out more than $200 million to the city and city schools. The contribution to the city grew by 17%, from $35.7 million to $41.7 million. The school district contribution went from $10.3 million to $15.7 million, a 53% increase.
In FY 2020, authority officials said, they were on pace to make a $60.3 million total contribution, with $18.7 million going to the school district. But due to the pandemic, which forced them to pause operations after March 17, they were $4.3 million short of that goal.
With these numbers and arguments, PPA Chairman Joe Ashdale says the authority's operation stands up against the controller's scrutiny.
"The audit did not find any material weaknesses in the way in which the PPA manages the On-Street Parking program," said Ashdale.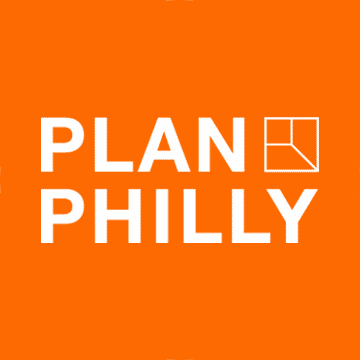 WHYY is your source for fact-based, in-depth journalism and information. As a nonprofit organization, we rely on financial support from readers like you. Please give today.