Christie signs N.J. gun law bolstering mental health checks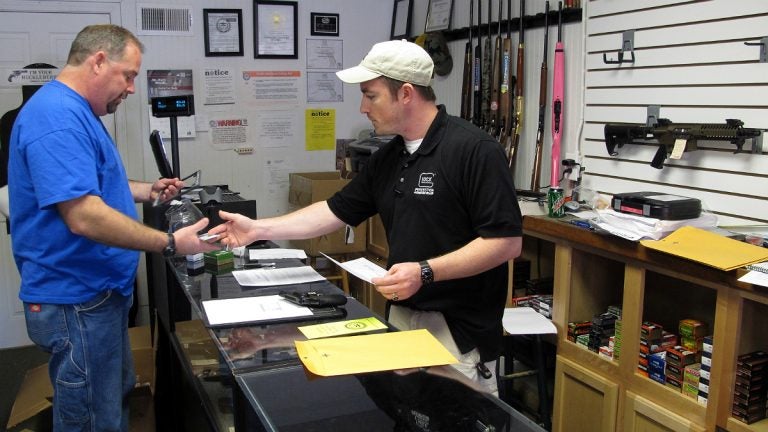 This week, New Jersey Gov. Chris Christie signed 10 gun bills into law.
One—A3717—will make it harder for people with histories of mental illness to purchase firearms.
The new law aligns New Jersey with a federal law that has been on the books since 2008. It makes it mandatory for mental health records to be submitted to a national database. That way they can be cross-referenced during gun-buying background checks.
Assemblywoman Pam Lampitt, D-Vorhees, was a primary sponsor of the bill, which is meant to keep guns away from the mentally unstable.
"That's the bottom line," Lampitt said. "You have to take the guns out of [the hands of] those who are not capable of being able understand the implications. And we need to save the young lives that can't save themselves."
Submitting mental health records from New Jersey had been going on, but at a voluntary trickle that ranked the state among the worst in the nation.
Lampitt says the new requirement will make the federal law more effective.
Some mental health advocates are expressing concern, however. Phil Lubitz of the National Alliance on Mental Illness New Jersey says his organization supports the bill, but wishes it were more targeted.
"We would say that it really paints people with mental illness with too broad a brush," Lubitz said. "There's certainly some individuals who should not have weapons or access to weapons, but I don't think we can say that's the case for all people who would be covered by this legislation."
That could include patients committed for severe depression who may be unlikely to pose a danger after treatment, Lubitz says. He's concerned the new law may further stigmatize seeking treatment for mental illness.