At Wilmington's 76ers Fieldhouse, hoops make way for hoopla of concerts, celebrities
The new Wilmington sports arena for the 76ers G League team drew well for an O.A.R. concert. Rap queen Cardi B will host a party there in April.
Listen
2:16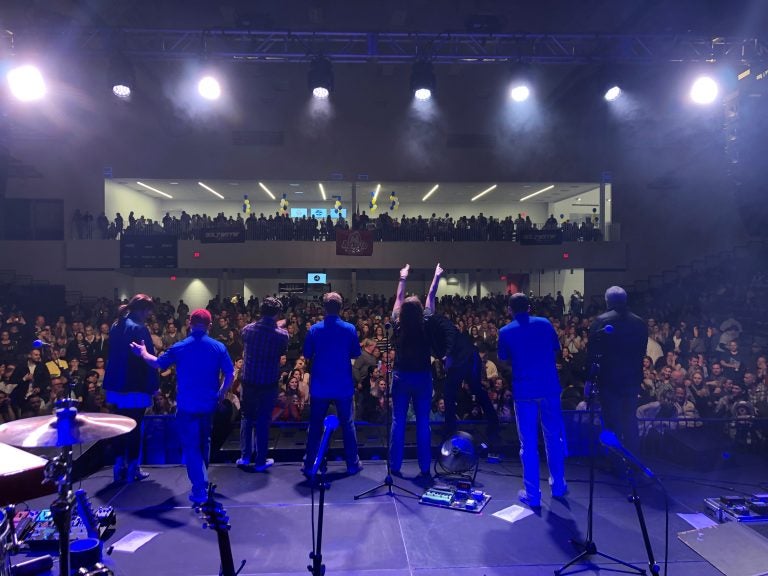 Wilmington's new sports arena opened in January for the 76ers development league team – the Blue Coats. The G League club team is drawing a fair number of fans, but the sports/community facility along a gritty industrial strip south of downtown is showing major promise as a concert hall.
Last month, promoters held Snow Jam, a three-band rock show headlined by the Maryland group O.A.R. The acronym stands for Of A Revolution, and their concert proved to be somewhat of a revelation. Nearly 2,000 music fans turned out, with some coming from as far as Vermont.
Promoter Matt VanBelle was delighted by the debut concert for the facility that can hold 3,000. That's way more than The Grand Opera House or The Queen — the other main concert halls in Wilmington — can hold.
"Being from Wilmington, we've always been looking for a larger event space within the city," said VanBelle, co-owner of VPM Events. "The night itself was really well put together. The sound went well. There was a lot of overall momentum and buzz about the event itself."
More such are events are likely on the horizon, said VanBelle, who would not disclose details because nothing has been finalized.
While VanBelle looks to book more acts, the Fieldhouse is already planning a celebrity event featuring Grammy Award-winning rap artist Cardi B.
Facility manager Steve Cavalier of BPG Sports said Cardi B is not scheduled to perform, but he suggested it could happen.
"Is there a chance she can sing and play some songs? Absolutely,'' Cavalier said.
"But she's being brought into the building to host it and come where basically it's an opportunity for people to come and be part of a scene or party, if you will, that she's a part of," Cavalier said. "We're excited to be a part of it and host some big high-level artists at the 76ers Fieldhouse."
There are some facility issues to resolve. Roads nearby frequently flood. During some Blue Coats games and the O.A.R. event, streets not equipped for extra traffic were jammed. And on Monday morning, the road was closed from rains the previous day.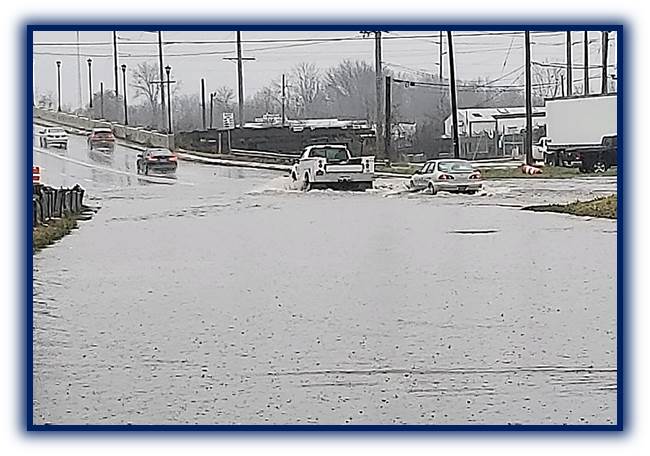 But Cavalier and city officials say public works projects in the works should alleviate that issue by year's end.
City Council President Hanifa Shabazz said the entertainment events are yet another sign that the Fieldhouse will become one of Wilmington's jewels.
"I think it's great because it's adding to our economy,'' she said. "But the more important thing is that means that there's more work and that means more employment for local residents who work there. And that's even more icing on the cake."
Beyond the concerts and the pro hoops, a day of charity high school basketball events was a big draw. The facility will also have a youth soccer training center and other offerings for city kids.
WHYY is your source for fact-based, in-depth journalism and information. As a nonprofit organization, we rely on financial support from readers like you. Please give today.